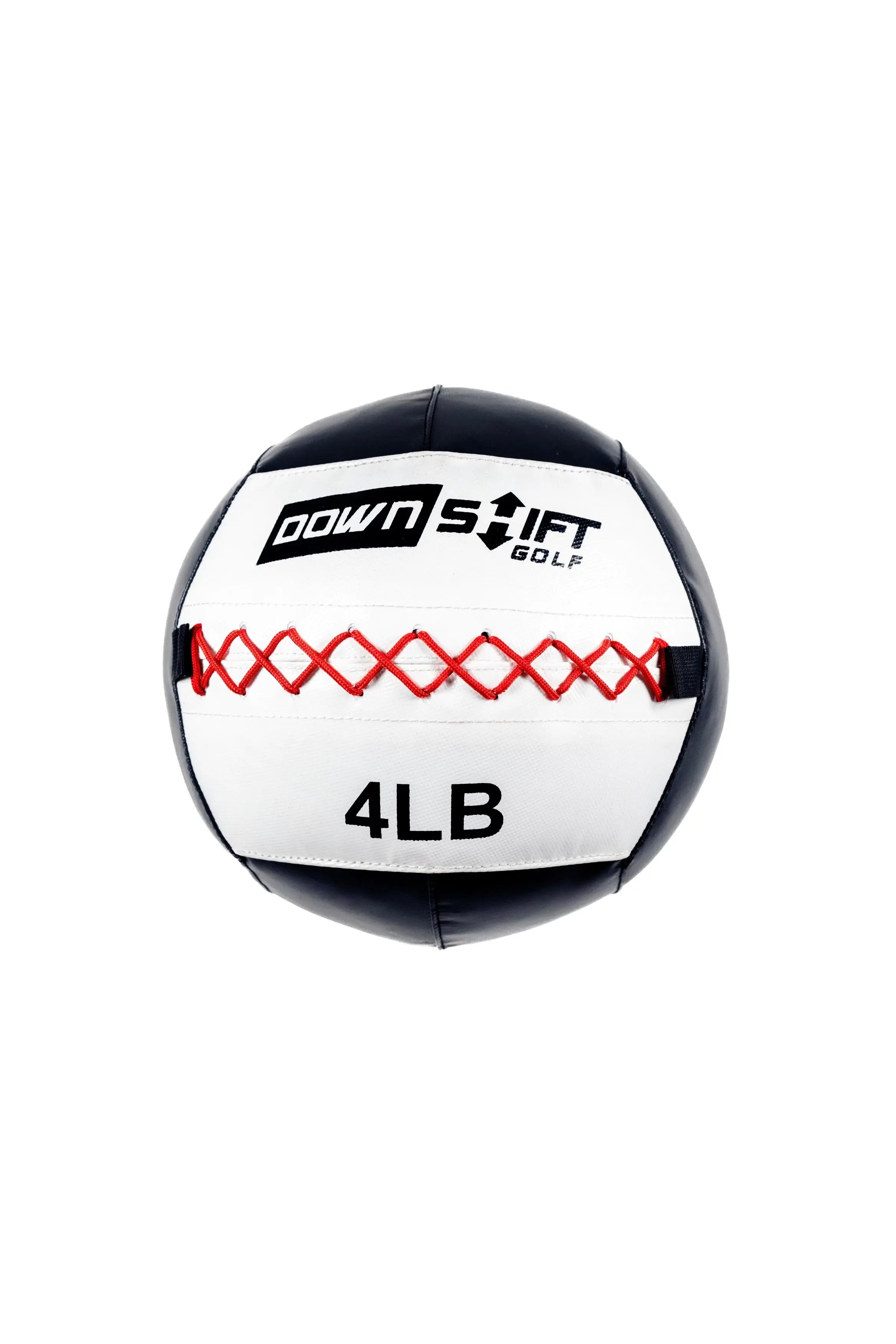 Downshift Golf Medball
$64.99 USD
When a player can it it over 450 yards, you might want to listen to World Long Drive Champ Justin James. Thanks for the great combo work JJ!
Train In All Planes of Motion

Medicine Balls are a staple of all trainers, not just golf,  because of their versatility and ability to train in all planes of motion.  Want to get more explosive with your downswing, our medball has you covered.  Want to improve your lateral motion? Check. Vertical? Rotational power? Yep, we got you
Unlike sand filled slam balls, the Project Redline Medball will not stick on the ground after each slam and and will return back to the athlete to allow for more explosive movements that slam balls cannot do. 

Specifications

Diameter: 14 inch 
Outer Cover: Synthetic 
Weight: 4 and 6 pounds
Warranty: 2 Years
Good quality
Good quality. Would have been good with heavier weight options. But all in all, great product.
Frequently Asked Questions